OLEFA–CMS – Show off!
OLEFA
-
CMS
/
IMS
(Content and Information management system) offers everything it takes to run a successful Internet or Intranet website. You won't need further software, cgi-scripts or development.
OLEFA
CMS
(Content Management System) was developed with the idea that even persons without special IT-skills should be able to maintain most of the content of a website themselves.
Thus, organisations have the ability to update information without any IT specialists.
A
WYSIWYG
editor (What You See Is What You Get) is provided in many places, allowing you to edit pages without HTML-coding, to modify texts, to include tables, images, bulleted lists, ... .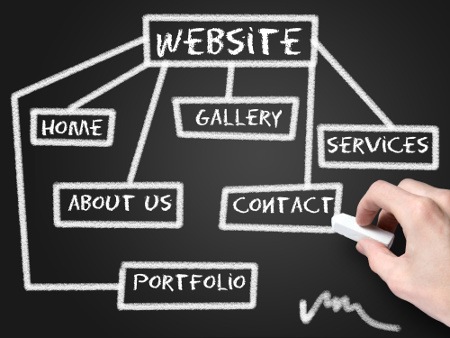 At the same time, it is possible to use HTML, CSS and Javascript in the mounting of the main template and the view masks for the individual databases (eg news, library catalogs, blogs, restaurant menus ...).
OLEFA
-Websites respect any given graphic design and take into account any corporate design specifications. Responsive designs (for optimum adaptation to varying resolutions, window sizes, tablets and smart phones) can also be implemented.
Once the design and databases are built according to the specifications of an institution, publishing content (e.g. an announcement in a news database) is just a few clicks away, without anybody within the customer's organization having to take care of design aspects.
Feature-list:
Template and Design:
HTML/CSS based designs with high configuration flexibility
Several templates for a web page possible (for certain areas/page types)
Own javascript can be used
Support for responsive designs
Management of pages and categories:
Pages can be hierarchically structured on several levels.
Subsequent sorting of the order and restructuring of the hierarchy via drag&drop.
Subsequent renaming of the pages possible without impact on existing links.
An automatic navigation can be included in the template of your website and be styled as desired via CSS (e.g. horizontal navigation with drop down menus, vertical navigation in the margin, seperate navigation for main- and sub-menus anywhere ...).
Individual pages may be temporarily hidden from the navigation or switched off completely.
Page editing:
Separation of structure and content (object-based)
A variety of object types (e.g. text objects, tickers, forms ...)
Direct integration of databases (eg. News, Blogs, library catalogs ...), as well as their search masks anywhere on the site
Integrated multilingualism for all text objects
Content objects can be used on more than one page simultaneously
Convenient selection of content to be edited directly from within the page
An integrated WYSIWYG editor (What You See Is What You Get) enables text formatting without HTML knowledge
Possibility to integrate custom HTML
Directly integrated into the CMS:
User and Group Management
Resources Manager (Central Repository)
Rights management for sites, databases, folders, projects
Managing mail addresses (redirects / mailboxes), webmail access
Newsletter
Database management (with user-definable fields, categories and display screens)
Diverse collaboration and communication tools
Additional features:All system functions
are available in German, French and English
Easy switching between administration interface, collaboration and communication tools and website
Global search (websites, databases and collaboration tools)
Internal statistics, as well as integration of external statistics tools (eg AWStats)
Detailed log files
Monitoring functions (in the user interface and via e-mail)
Backup and versioning mechanisms at many levels
Operation of a SAMBA file server possible (with automatic account creation, assignment of rights and creation of the directory structure for user groups)
LDAP import and export of user accounts for integration to other services
After OLEFA system updates automatic display of new features on first login